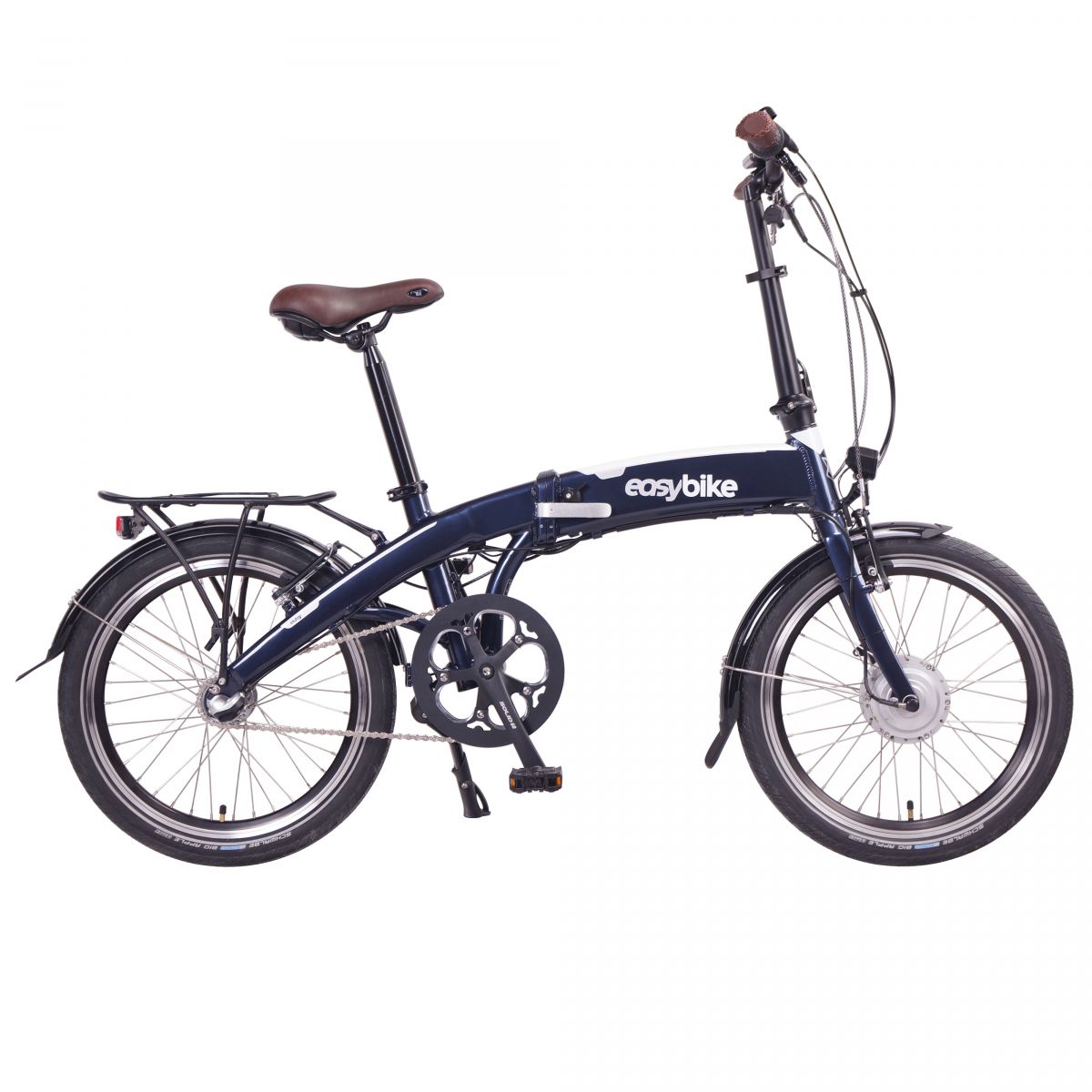 The frame of the Easy Bike folds on the down tube and the stem, while the pedals can also be folded, giving you the versatility to take it anywhere: at work it will take almost no space in your office; when going on vacation it will leave plenty of room for your other luggage; and riding around town leisurely is a pleasure with all of the Easy Bike comfort and practical features, such as the big tires, soft saddle, rear rack and easy on/off design.
Ergonomic bicycle Grips

Comfortable sitting posture

All important controls easily accessible 

Supplied with 36V to deliver a high output power

over 288Wh capacity for a longer distance

reach up to 50 km (depending on the conditions)

battery integrated in the frame for better aesthetics

easily removable battery so you can charge it anywhere
A built-in USB port with 5V to charge mobile phones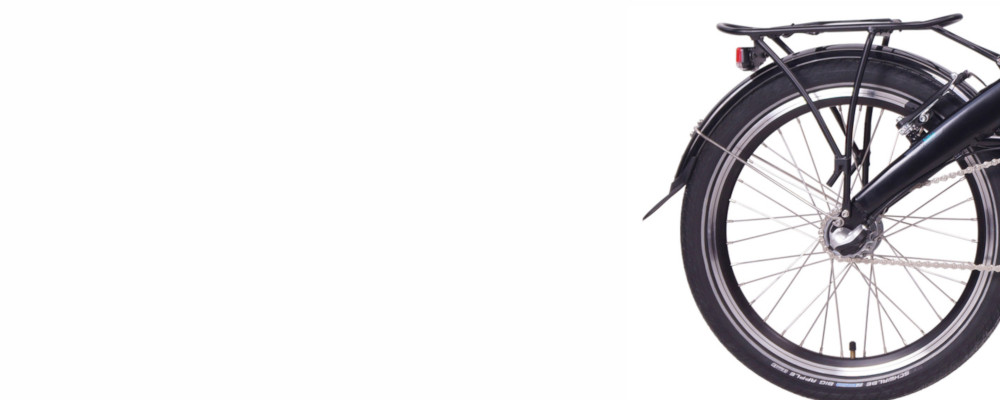 Warranty:
1 year warranty on all electronic parts (including battery, motor, controller, display, lights)
2 year warranty on the bike frame
Apart from manufacture defects that could be present, parts that wear due to normal use (such as tires, brake pads, chains, spokes, freewheel, tire puncture etc) are not included in the warranty but maybe replaced on a case by case basis within the first 6 months.
Our bikes are water resistant but not waterproof. Water damage is not covered under warranty.
Notes:
In order to ensure our high quality standard, our bicycles are subjected to a functional test at the factory. This can lead to dust deposits on the tyres and the seat post. Our bikes are only delivered pre-assembled, a final fine adjustment and inspection by the buyer or a third party is necessary (costs incurred for this cannot be covered). Before riding, please check all screws for strength and carry out a fine adjustment of the gears and brakes. Check the tyre pressure. Depending on the bicycle model, the final assembly and inspection of the components should take between 60 and 90 minutes.
IMPORTANT NOTICE:
The laws around the use of scooters/e-bikes on public lands, roads and areas vary from state to state.
We recommend you always check your local council and road traffic laws prior to using a scooter/e-bike to ensure you are aware of any restrictions that may affect the use of motorised vehicles.
Always use appropriate protective riding equipment such as an approved helmet and suitable clothing.
In the box:
1 x NCM Easybike
1 x SANS, 36V 2A charger
1 x tool kit
Note: Product assembly not included.